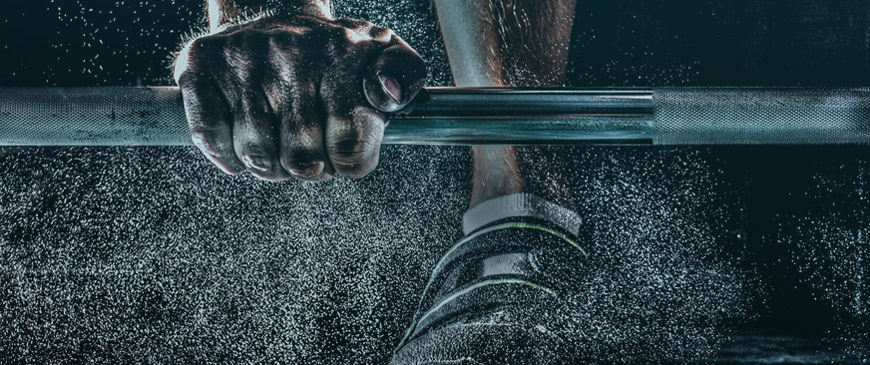 100% Micronized creatine monohydrate for increasing strength, building endurance, supporting stronger muscles and increasing protein synthesis.
Absolute Nutrition's premium Alpha Series 'Mass Gainer' offers a premium of 50g protein, 3g creatine, 245g carbs and 1250 calories per serving!
Absolute Nutrition whey protein contains a blend of whey isolate which increases the efficiency of protein synthesis and gives 24g of protein in each serving.
AMINO BUILD® NEXT GEN is designed for everyone, from active men and women fitness enthusiasts to high-performance athletes, powerlifters, crossfitters, bodybuilders, endurance athletes, and anyone just looking to build more muscle and boost recovery and performance.
Amino Build® Next Gen Energized is designed for everyone from active men, women and fitness enthusiasts to high-performance athletes, powerlifters, crossfitters, bodybuilders, endurance athletes, and anyone looking to build more muscle while boosting energy, recovery and performance.
The product is designed for sportsmen, who strive for development of muscular mass and require increased demand of energy. Protein contributes to the growth or maintenance of muscle mass.
For bodybuilders, all the muscle in the world means little if it is shrouded by layers of body fat. There comes a time when what has been built and hard-earned through the heaviest weights and most intense training sessions, must be displayed to the world. There's going to be some strict dieting on the horizon, some serious cardio in your future. But it might take something extra to deliver that grainy, striated look of etched musculature. That's when you add Animal Cuts.
For many of us, the difficulty wasn't the initial response to weightlifting, that helped us rapidly change our bodies, and our lifestyles along with it. The challenge came, when our growth stagnated. And our gains plateaued. For many, that turning point moment is where there training lives came to an unceremonious end. But not for us. For those few who were too in love with the iron to ever just walk away, we dedicated ourselves in earnest to breaking through that plateau. It was this urge that inspired the brothers at Animal to formulate the highly anabolic M-Stak.
The True Original since 1983, the Animal Pak was developed to cover the wide backs of the hardest and heaviest trainers on the planet Earth. The "Ultimate Training Pack" is far more than a mere multivitamin, but is the trusted, sturdy foundation upon which the most dedicated bodybuilders and powerlifters have built their nutritional regimens, since the supplement industry was in its mere infancy.
We chase the pump, just as much as you do. On the weight room floor, it makes us feel alive. It made us fall in love with the iron in the first place. There's nothing quite like it. And it was the pursuit of that feeling that motivated us to formulate Animal Pump.
BCAA MEGA CAPS®/MEGA CAPSULES® – a highly concentrated composition of crystalline pharmaceutical branched-chain amino acids (BCAA; leucine, valine and isoleucine) in a 2:1:1 ratio, enriched with additional vitamin B6 that reduces exhaustion and tiredness. BCAA – just like vitamins – are exogenous substances. This means they must be delivered with food. 
Explosive energy, heightened focus and an overwhelming urge to tackle any challenge…that's the C4 experience. Millions of people—ranging from beginners all the way up to the elite competitors, have relied on C4 pre-workout to help them turn their ambitions into achievements.